JD, CFP®, AEP®
​
Financial Advisor
Marisa helps individuals define and prioritize their goals—whether personal, professional or charitable. Using her expertise in tax and estate law, Marisa develops and implements long-term strategies to maximize clients' resources, enabling them to pursue their goals with purpose.
Marisa previously served as Managing Director and Trust & Planning Specialist at a $2 billion RIA headquartered in San Francisco. In 2019, Marisa decided to branch out and found her own independent practice, Siena Private Wealth.
​
Marisa studied abroad in Buenos Aires, Argentina and graduated with a B.A. with Honors in Sociology from Vassar College. After earning a JD from Yeshiva University's Cardozo School of Law and becoming a member of the New York State Bar, Marisa clerked for the Honorable Melvin Gelade of New Jersey's Middlesex County Superior Court. Marisa is a Certified Financial Planner (CFP®) and Accredited Estate Planner (AEP®).
Advisory Services Network, LLC, (ASN) a Registered Investment Advisor headquartered in Atlanta, Georgia, provides the operational and compliance support to independent wealth management practices, including Siena Private Wealth. Key members of the ASN-Siena team are:
Founder&Managing Member, ASN
Thomas C . Prescott, Jr. is a founder and Managing Member of Advisory Services Network, LLC. With over 34 years of Financial Services Industry and consulting experience. Tom has extensive experience developing and managing retail and institutional client relationships, providing investment advice in the areas of portfolio management, asset allocation, stocks, bonds, options, limited partnerships, and other investment related services. His practice now focuses on providing comprehensive consulting services to domestic and foreign clients including: retail and institutional broker/dealers, investment advisors, investment companies, mutual fund complexes, insurance companies, banks, thrifts, and hedge funds.
In a career spanning more than 30 years, Dave Paulukaitis has been actively involved in virtually every aspect of broker/dealer compliance. He spent years conducting and supervising sales practice investigations before being promoted to Associate Director of the Atlanta District Office, where he was responsible for overseeing all of the District's regulatory programs. As a Managing Director with ASN's parent company, Mainstay Capital Markets Consultants, Inc. Dave provides regulatory and compliance consulting services to securities broker/dealers and registered investment advisers throughout the United States, focusing on the areas of supervision, supervisory controls, sales practices, and regulatory risk management.
A solutions-focused compliance professional with a 16-year background in the financial services industry. Experienced in back office Broker-Dealer and Registered Investment Advisor operations, Compliance policy and Anti-Money Laundering program development, Advertising review, Regulatory filings, establishing branch audit program and examinations.
Jennifer assists with all aspects of client service needs including onboarding, account opening and transfers, journal requests, and beneficiary designation updates.
We work with engaged individuals and families looking for honest answers, clear explanations, and opportunities to maximize resources and increase financial satisfaction.
The thought of a separation can be overwhelming, both emotionally and financially. We will help you sort through the potential financial ramifications of a divorce and help you plan for a potential new financial reality. From helping you inventory your marital assets to preparing a single-person budget to projecting your lifetime income needs to coordinating with your attorneys if you have them, we'll be with you every step of the way.
WORKING PROFESSIONALS & BUSINESS OWNERS
You're building your career and maybe your family. With so much going on, it can be hard to keep track of your finances and the "big financial picture" beyond bi-weekly paychecks and tuition payments.
When was the last time you rebalanced your 401(k)? Should you put more into the college fund or less? Have you prepared your family for emergencies through proper insurance and estate documents?
We'll take this burden off your shoulders and focus on your finances, both to make sure you're doing the most to protect your family today and on track to meet long-term goals.
SOON TO RETIRE
& RETIREES
This is a critical time to optimize the resources you have spent your whole life amassing. It is challenging--both strategically and emotionally--to transition from a life-long "savings mode" to one of sustainable spending throughout retirement.
How much can you afford to gift without jeopardizing your own retirement needs? How can you make your charitable gifts the most tax-efficient? How and when should you claim retirement benefits?
We help you prioritize goals and develop a long-term investment and distribution strategy to help you confidently meet your goals in retirement.
Siena helps concerned citizens achieve their goals for charitable and social impact. With expertise in tax-efficient charitable gifting, we can help your dollars go further.
We also offer socially responsible investment strategies to align your investment goals with your values.
An independent firm, we are able to customize our service offerings to meet each client's unique needs. From serving as your personal CFO to single-issue financial consultations, we will develop an engagement plan that makes the most sense for you.
FREQUENTLY ASKED QUESTIONS
Why work with a Certified Financial Planner (CFP)?
---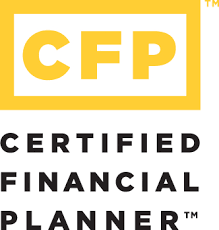 Most people think all financial planners are "certified," but this isn't true. Anyone can use the title "financial planner." Only those who have fulfilled the certification and renewal requirements of CFP Board can display the CFP certification trademarks which represent a high level of competency, ethics and professionalism. And because they are held to a fiduciary standard of care when providing financial planning services, a CFP professional is required to act in your best interest.
---
How are we compensated?
---
As fee-only advisors, we are compensated only by our clients. We do not sell products or accept commissions. Fees are based either on financial planning hourly or subscription rates or as a percentage of assets under management. Assets under management billing will be deducted on a quarterly basis, at the beginning of each quarter, automatically from your account (performance will be reported net of these fees). Subscription services are charged at the beginning of each quarter.
---
What's an "RIA" and how is it different than a broker-dealer?
---
All financial advisors fall into one of two broad categories: Registered Investment Advisor (RIA) or broker-dealer. Siena Private is a Registered Investment Advisor. What's the difference and why does it matter? RIA's are fiduciaries, broker-dealers are not. RIA's are registered with the Securities and Exchange Commission (SEC) or their state regulator, depending on their size. Most broker-dealers, in contrast, are members of the Financial Industry Regulatory Authority (FINRA). Broker-dealers are held to the "suitability" standard when offering financial advice, as opposed to the fiduciary standard to which RIA's are held. This means their recommendation must be "suitable" for the client's needs at that particular time, however they're not required to determine that the recommendation is in the client's best interest. Another distinction between RIAs and broker-dealers is their compensation structure. RIAs either bill clients a percentage of assets under management or a fixed or hourly fee. Broker-dealers, however, receive most of their compensation through commissions based on investment products they recommend and sell.
---
What is our investment philosophy?
---
We believe the markets are efficient so instead of focusing on beating the market, we focus on the things we can control such as fees, taxes, liquidity, and exposures to risk. To this end, we build well-diversified portfolios with mostly low cost exchange-traded and institutional mutual funds. Applying Modern Portfolio Theory, a globally diversified, balanced portfolio containing various underlying securities reduces the risks associated with individual countries, sectors, and markets. Our investment philosophy also helps mitigate risk by diversifying among asset classes with low correlations to each other: for example, we'll recommend both US and international stocks; equities and fixed income; small, mid and large cap stocks; and alternative classes like real estate.
---
What is our process for working with new clients?
---
We begin by spending time getting to know you, including your financial goals, investment experience and history, and your current portfolio allocation and financial reality. We then develop recommendations on how to increase your likelihood of achieving your goals, how to best prioritize your goals, and actions to reduce risk in your financial life. This includes a target asset allocation to achieve the necessary growth to meet your goals without taking on unneccessary risk; as well as insurance recommendations and estate document review. We will also develop a tax-efficient portfolio transition. We then help you implement our recommendations by investing your portfolio and integrating with other professionals, including insurance agents, CPA's, and attorneys, to put you on the best path to financial security and satisfaction.
---
Where are assets custodied (held)?
---
We custody, or hold, client assets at nationally recognized custodians to house and protect clients' assets. If you are already custodied at one of these custodians, you can maintain that relationship and even, in some cases, same account numbers, when you become a Siena client. If you don't currently have accounts at these custodians we will help you determine which is a better fit for you based on your technological preferences, physical convenience to local branches, and relevant product offerings.
---
---
Columbia County:
10 Railroad Ave.
PO Box 231
Kinderhook, NY 12106
Manhattan:
350 West 50th St.
Ste. 22F
New York, NY 10019